The Hard Work Of The Oil Field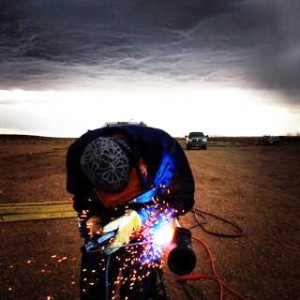 From well heads, to oil tanks, to pipelines; roustabouts maintain all things in the oil field. We like to think of roustabouts as the backbone of the industry, supporting the infrastructure, and ensuring that all things flow smoothly.
At Champion Oilfield Service, our roustabouts provide reliable maintenance for your oil and gas well sites. We are there when you need us!
Call Us Today!
Champion Roustabout Services:
New Well Site Construction
Hot Water Pressure Washing
Mowing
Painting – New and Existing
Snow Removal
Tank Battery Teardown and Replacement
Containment

Tank and Separator Containment
Temporary Containment

Storm Water Control

Ditch Construction
Straw Erosion Blankets
Seeding and Soil Stabilization
Culvert Pipe

Installation
Repair
Rock Check Dams
Silt Fences

Location Access Control and Security
Fencing:
Security Fencing
Battery Fencing
Cattle Guard Installation
Horse and Cattle Fencing
Pipe Fencing
Bird Netting
Champion Oilfield Service Roustabouts