If You Can Dream It, We Can Build It!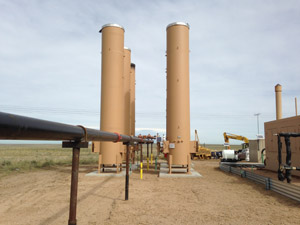 Every project is different and each comes with a special set of circumstances and challenges. Experienced operators are the key to success.
At Champion Oilfield Service, we are experienced and capable of a wide range of custom fabrication work. Call us for your special project.
Custom Fabrication at our location or at your well-site:
Stairs
Walkovers
Cages
Prototypes
Repairs to Equipment and Machinery
Scrub Pots
Pipeline Stands
Fencing
Champion Oilfield Service: Custom Fabrication